Dental Hygiene Month ??
We know Halloween is on its way and its Dental Hygiene Month our hygienists thought it would be fit to give you some reminders. ?Kelly and Cherish want to remind you to keep brushing and flossing every day. Regular maintenance will help you out in the long run. It will prevent future tooth decay, plaque buildup or cavities. Make your visits quick and easy by doing this! Oh and don't forget to smile!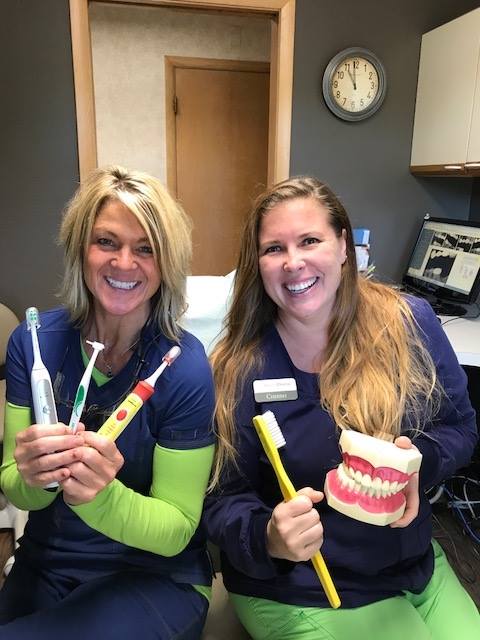 Martin Dental was founded in 2010 as a general and cosmetic dental office in Eau Claire, Wisconsin. Dr. Tony Martin offers a full array of dental services including dental exams, dental implants, root canals and several other dental services to help patients maintain healthy teeth. Martin Dental is also the Chippewa Valley's first dental spa, which means every visit includes the option to select any of our complimentary spa amenities to feel relaxed and comfortable each and every time you receive dental care!