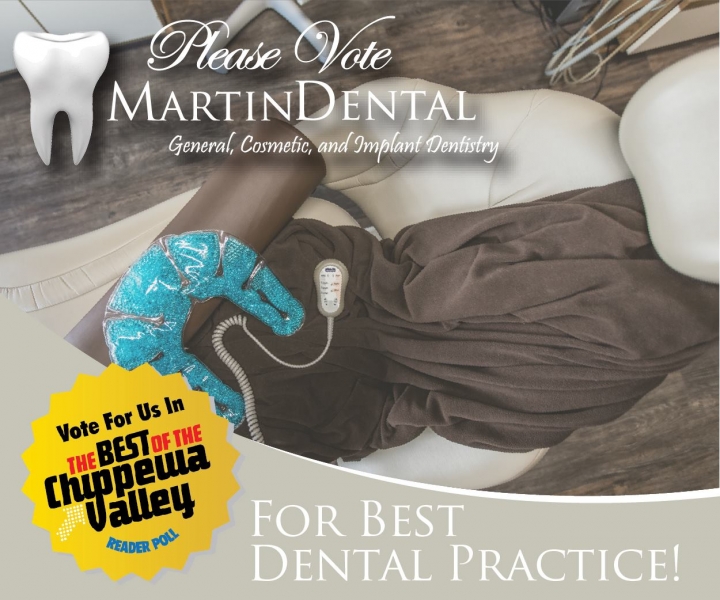 Voting for Volume One's Best of the Chippewa Valley Reader Poll is back! We are honored to be nominated for Best Dental Practice. We can't thank this community and our amazing clients enough!

Voting polls close December 13th 11:59, so make sure to vote soon!

Click here to cast your vote!

Martin Dental was founded in 2010 as a general and cosmetic dental office in Eau Claire, Wisconsin. Dr. Tony Martin offers a full array of dental services including dental exams, dental implants, root canals and several other dental services to help patients maintain healthy teeth. Martin Dental is also the Chippewa Valley's first dental spa, which means every visit includes the option to select any of our complimentary spa amenities to feel relaxed and comfortable each and every time you receive dental care!