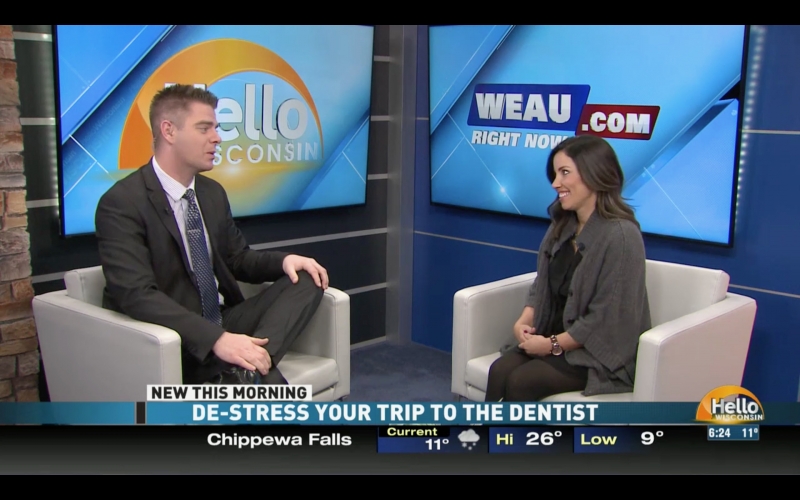 Jessica Martin, co-owner of Martin Dental, presented ways to de-stress your children's dental visits on WEAU for National Children's Dental Health Month.

Jessica shared these three tips that can help set your child up for a lifetime of happy, healthy smiles!



1. Encourage your child to play

dentist

at home. This allows your child to become comfortable with what might happen at their own dental visit.

2. Bring headphones and a comfort item to your visits. Headphones and their choice of music can drown out sounds that can be scary, and their comfort item will put them at ease and can also be a conversation piece to warm up the experience with the doctor/hygienist.

3. Have your child accompany you for your routine dental appointments so they can see how you handle them and how easy it is.

To watch the entire interview click here!



Martin Dental was founded in 2010 as a general and cosmetic dental office in Eau Claire, Wisconsin. Dr. Tony Martin offers a full array of dental services including dental exams, dental implants, root canals

and

several other dental services to help patients maintain healthy teeth. Martin Dental is also the Chippewa Valley's first dental spa, which means every visit includes the option to select any of our complimentary spa amenities to feel relaxed and comfortable each and every time you receive dental care!