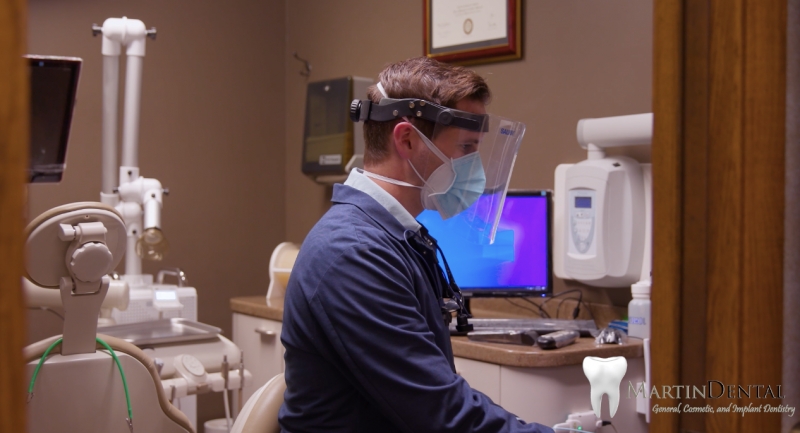 At Martin Dental, we have put additional safety precautions in place to ensure the safety of our patients and our team. This includes wearing additional PPE, new technology to filter the aerosols in the air, and patient screening.
"In my opinion, it's safer to have dental care now than it was six months ago. Dentists, hygienists and dental assistants have always worn masks, gloves, and put barriers on surfaces, and now we've taken it up another level." - Dr. Martin
In this video, Dr. Martin and Dr. Viall discuss the safety measures in place at our practice.




Martin Dental was founded in 2010 as a general and cosmetic dental office in Eau Claire, Wisconsin. Dr. Tony Martin offers a full array of dental services including dental exams, dental implants, root canals, and several other dental services to help patients maintain healthy teeth. Martin Dental is also the Chippewa Valley's first dental spa, which means every visit includes the option to select any of our complimentary spa amenities to feel relaxed and comfortable each and every time you receive dental care!