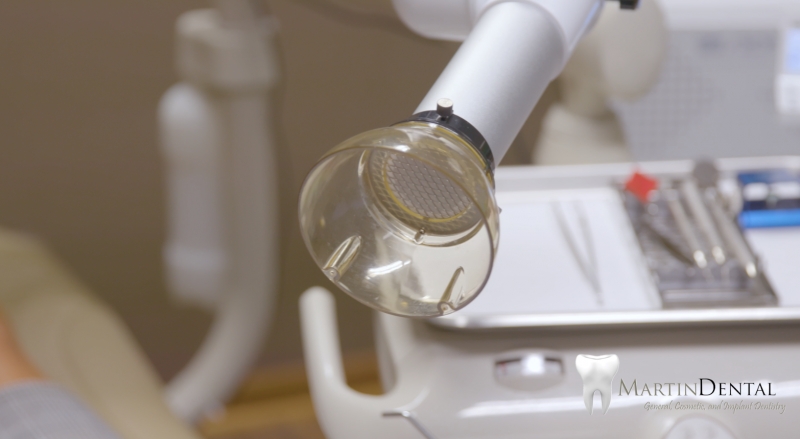 At Martin Dental, we have put additional safety precautions in place to ensure the safety of our patients and our team. This includes multiple air filtration systems, oral suction units, HEPA filters, ultraviolet light sanitizer, and Dry Shield units throughout the treatment rooms, office, and doctor treatment rooms.
"With both the intraoral suction devices and the extraoral suction devices, the amount of aerosols that are contained is very close to 100% during our procedures." – Dr. Martin
In this video, Dr. Martin will elaborate on how each system in the office will help decrease the number of aerosols in the air. Watch the video to learn more!
Martin Dental was founded in 2010 as a general and cosmetic dental office in Eau Claire, Wisconsin. Dr. Tony Martin offers a full array of dental services including dental exams, dental implants, root canals, and several other dental services to help patients maintain healthy teeth. Martin Dental is also the Chippewa Valley's first dental spa, which means every visit includes the option to select any of our complimentary spa amenities to feel relaxed and comfortable each and every time you receive dental care!