SPA DENTISTRY. NOT JUST DENTAL CARE.
Taking Dental Care to the Next Level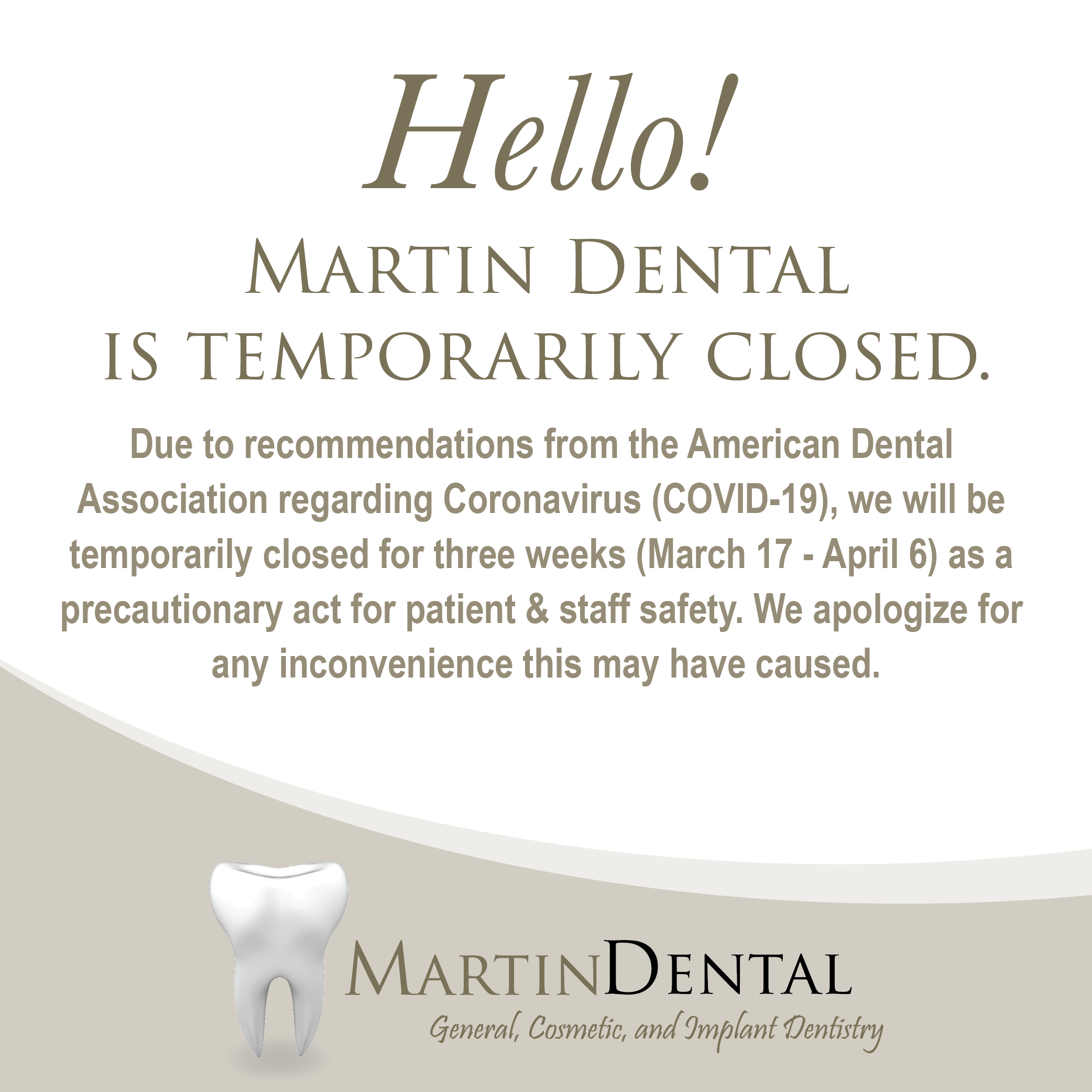 Due to recommendations from the American Dental Association, Martin Dental will be closed for three weeks starting tomorrow, Wednesday, March 17. Our plan is to reopen April 6th based on these recommendations.

Patients who are non-emergent and have appointments scheduled during this time will be contacted to reschedule. We apologize for any inconvenience this may cause.
If you have a dental emergency during this time, we are still able to help. If this happens, please call the office at 715-835-8311 to obtain Dr. Martin's cell phone number. If you are feeling sick or exhibiting flu-like symptoms and have a dental emergency, Dr. Martin will make a recommendation based on your situation.

We will keep you informed on any further changes. We thank you for choosing Martin Dental as your dental home, and we will see you soon!

At Martin Dental, we understand that not everyone enjoys going to the dentist. In order to put our patients at ease, we have spa amenities available. We're excited to be the first dental office to offer spa dentistry in Eau Claire, WI. The best part about this, is that our spa amenities are completely complimentary and optional. While your teeth are being cleaned, you can enjoy a heated neck wrap or cucumber eye mask treatment. Our rooms are painted in neutral, soothing colors to put you at ease, and televisions are in each room to make you feel at home. Our dental chairs even have heating and massaging options-- perfect for winter dental appointments!



"For a friendly and efficient dentist and staff, I'd highly recommend making your next appointment with Dr. Tony Martin - - small, cozy and family-like atmosphere. You'll be glad you did!"Judy S.
FACEBOOK NEWS FROM MARTIN DENTAL:
September 1, 2019
Who knew it was possible to relax at the dentist after a long workday! Enjoy a hot towel or a mini massage at your next…View post >